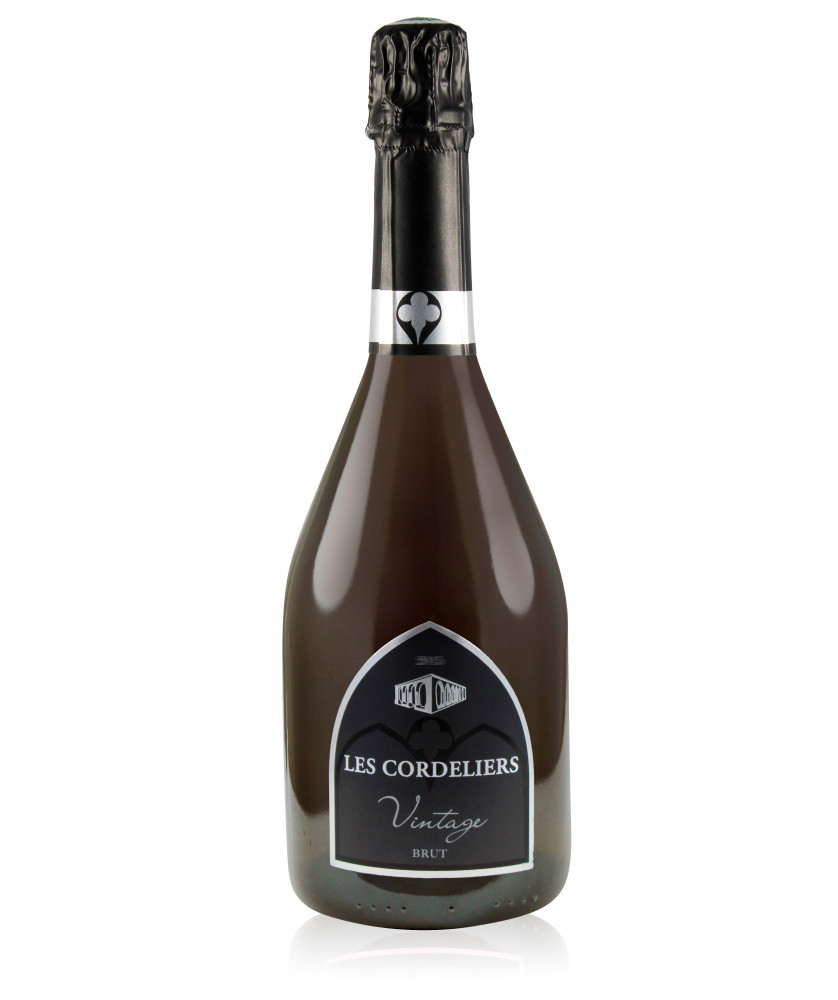  
LES CORDELIERS Vintage Dry White
LES CORDELIERS Vintage Dry White
« A delicate and fruity wine »
Bottle 75cl
Medals and distinctions :
2019 : Silver Medal - Concours National des Crémants de France et du Luxembourg
2018 : Gold Medal - Guide Hachette 2019 (2 stars and favorite)
Grape variety : 100% Sémillon
Tasting comments :
Distinguished by its yellow tones and flashes of green, this beautiful, shimmering wine produces very small bubbles, which are both concentrated and persistent. The 2014 has a very refined nose, with very pleasant fruity aromas blessed with both delicacy and complexity. On the palate, the 2014 VINTAGE is lively and fresh, with a harmonious balance of citrus notes building to a long-lasting, refreshing finish.
Serving suggestions :
Aperitifs
Foie Gras
Sole
Turbot
Sushi
Fruity and citrus desserts
Maturing process :
Matured using the traditional method
Second natural fermentation in bottles with added sugars and wine yeast
Minimum ageing period of 24 months over the lees
Ageing conditions in wine cellars : total darkness and constant temperature of 12°
Extraction of dead yeast deposit by riddling and disgorging
Topped off with 'liqueur d'expédition' and sealed with natural corks 
Wine-making techniques :
Hand-picked in open crates
Pressing with pneumatics presses
Maximum extraction of 100 litres of juice for 150kg of pressed grapes
Alcoholic fermentation : same as for a traditional still wine
The vineyards :
Geographical region : Entre-Deux-Mers
Type of soil : Silty clay 
Grape vine density : 4000 vines/hectare 
Yield : Between 72 and 78 hl/hectare
AOC : Crémant de Bordeaux
Alcohol content : 12%
Conservation : To be drunk within 2 years from the date of purchase
Serving conditions : Serve at 5-7°
Dosage en sucre : 7g / litre