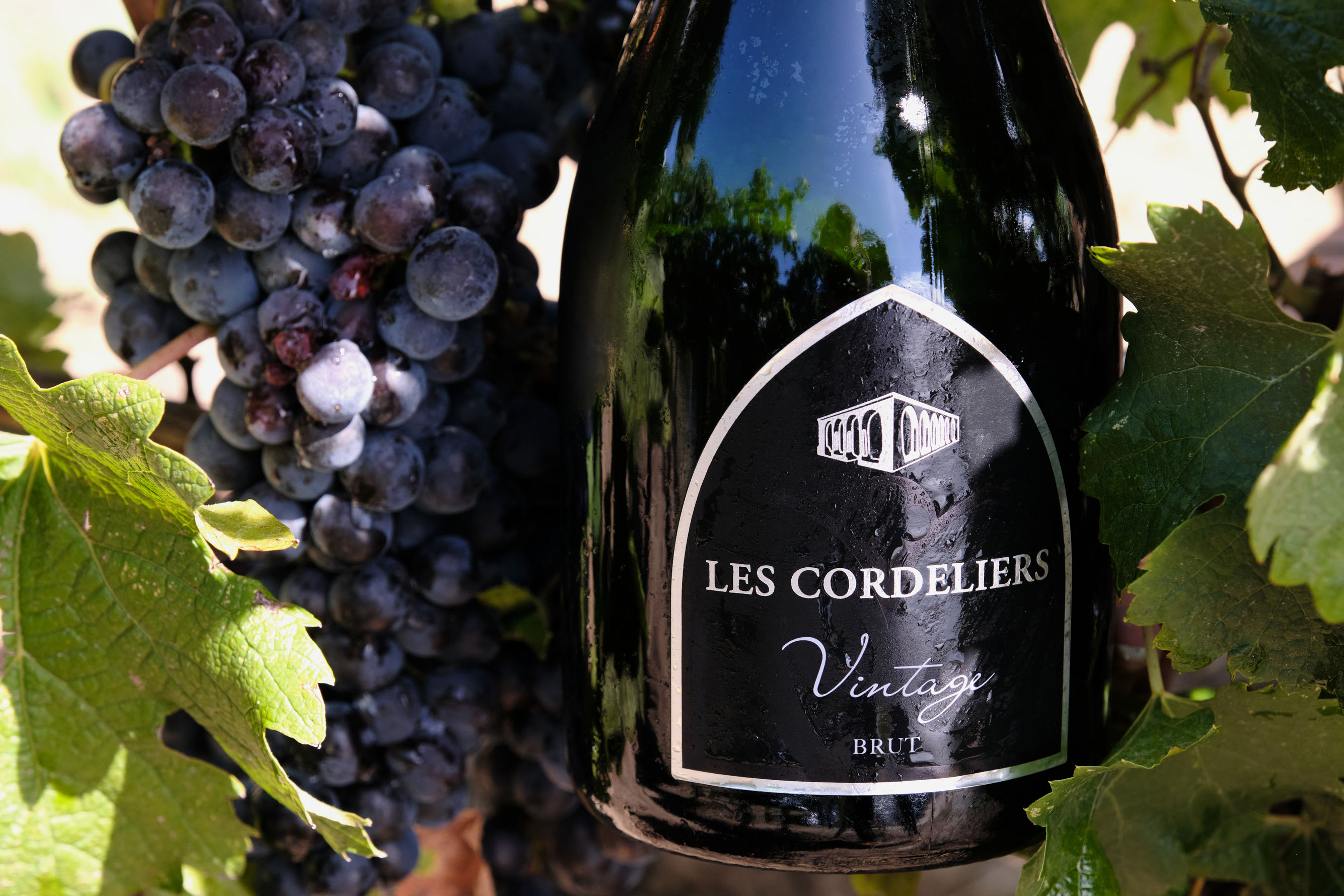 THE FRUIT OF EXCELLENCE
Since 1892, the Cordeliers have been producing a light scented sparkling wine that is well known for the delicate nature of its effervescence. Our production is the symbol of our ancestral know-how and the fruit of a constant quality ambition, it is made from the best Bordeaux grape varieties using a traditional method commonly referred to as the 'champenoise' method. Our sparkling wines are made under the best possible elaboration and ageing conditions in the underground wine-cellars of our Cloister in Saint-émilion. Our Grand Vintage and Vintage range of white and rosé wines regularly receive the most prestigious wine-growing medals and awards.
---
An ancestral elaboration method
The Cordeliers have been using the traditional method to make great sparkling wines in the heart of Saint-émilion since 1892. We take special care to respect the craftsmanship of the process which has been the guarantee of our quality and the pride of our company for more than a century. From the selection of grape varieties to the fermentation process, or the harvest and vinification, the Cordeliers have refined every stage of production to produce a great French sparkling wine. We start by very carefully selecting the most prestigious Bordeaux grape varieties and ensuring that the grapes are harvested by hand in open-work trays. They are lightly pressed and transformed into wine at a low temperature with a specific blend for each vintage. Our wines are made using only traditional wine-making methods. They are aged for 36 to 84 months on beds in the Cordeliers Cloister cellars where they are stored in total darkness at a constant temperature of 12°C. These are the ideal conditions for fermentation and the effective ageing of the bottles, which are turned daily as they continue to develop slowly before the "disgorgement" phase. The liqueur dosage and corking with genuine corks mark the end of the long wine-making process, the journey from grape-vine to wine-glass, where each step is subjected to the strictest quality controls of our oenologists.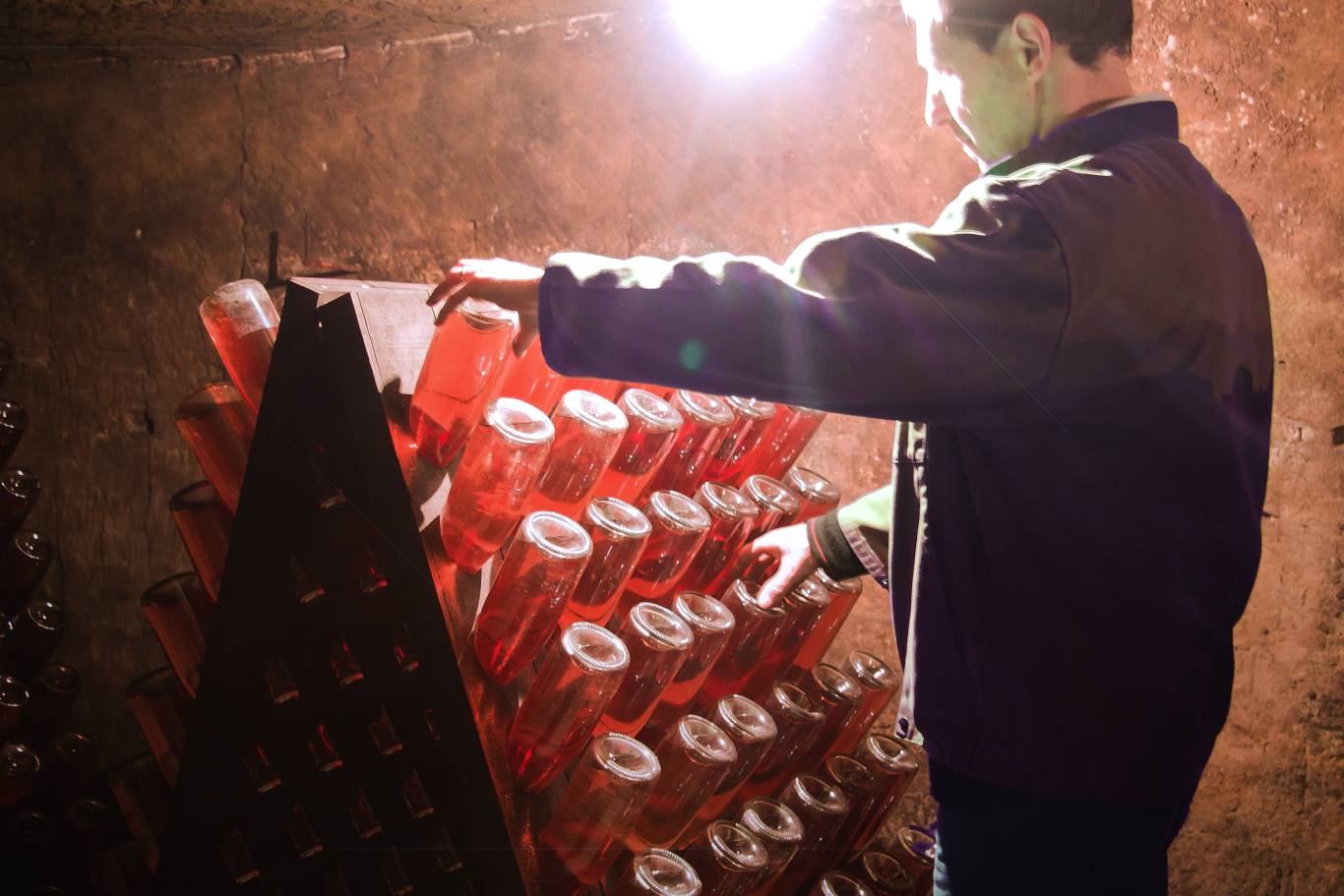 ---
Discover our wines
Discover our winesThe Cordeliers proposes a vast range of subtle and delicate sparkling wines, with a broad palette of flavours. The whites have a wonderful bright and pale yellow robe with green highlights in their youth and golden threads that appear with age. They release threads of refined effervescence. The nose evokes summer fruit (peach, apricot), citrus fruit (lemon, grapefruit) and white or yellow blossom (hawthorn, lime tree, acacia). The rosés have a nice salmon-tinged robe with the colour of onion peel. These highly aromatic wines stand out for their fragrance of red fruit (cherry, raspberry, strawberry) and propose a most interesting form of complexity. These wines are available as brut or demi-sec and exist in a number of ranges including Vintage and Grand Vintage. The latter are 'cuvée' of the highest quality whose sophistication and structure comes from their blends of exceptional grape varieties. They are subjected to the strictest quality controls and are reputed for their excellence. Each of our wines has its own technical specificities and organoleptic qualities. You can find out more about them from our product data sheets.
Product data-sheets
Here are the product data-sheets for all of our sparkling wines. For each wine we have indicated the tasting notes, recommended associations, storage and consumption conditions and a technical data section: grape varieties, complete and wine-making method details so that you can learn everything about the unique flavour of our sparkling wines..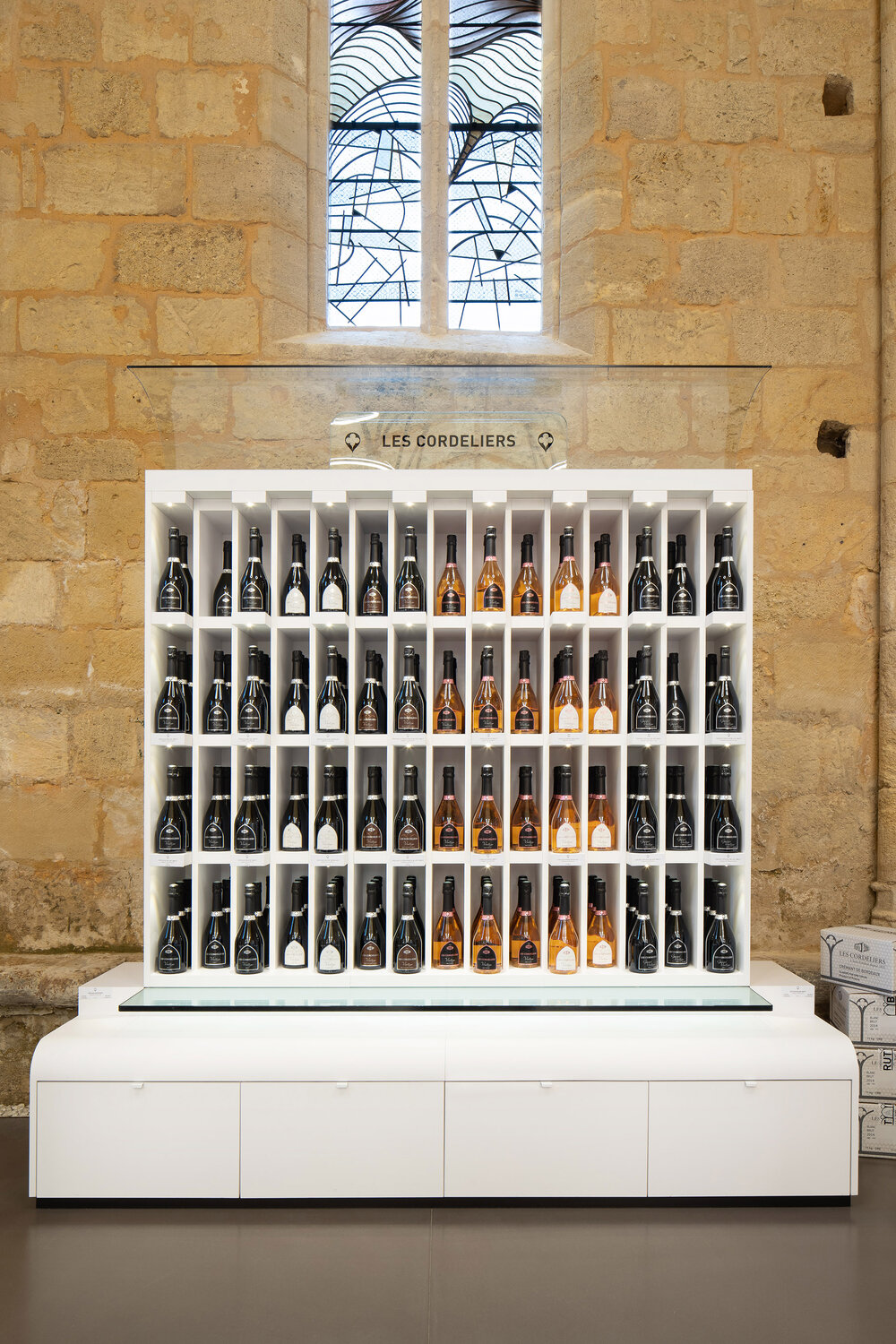 ---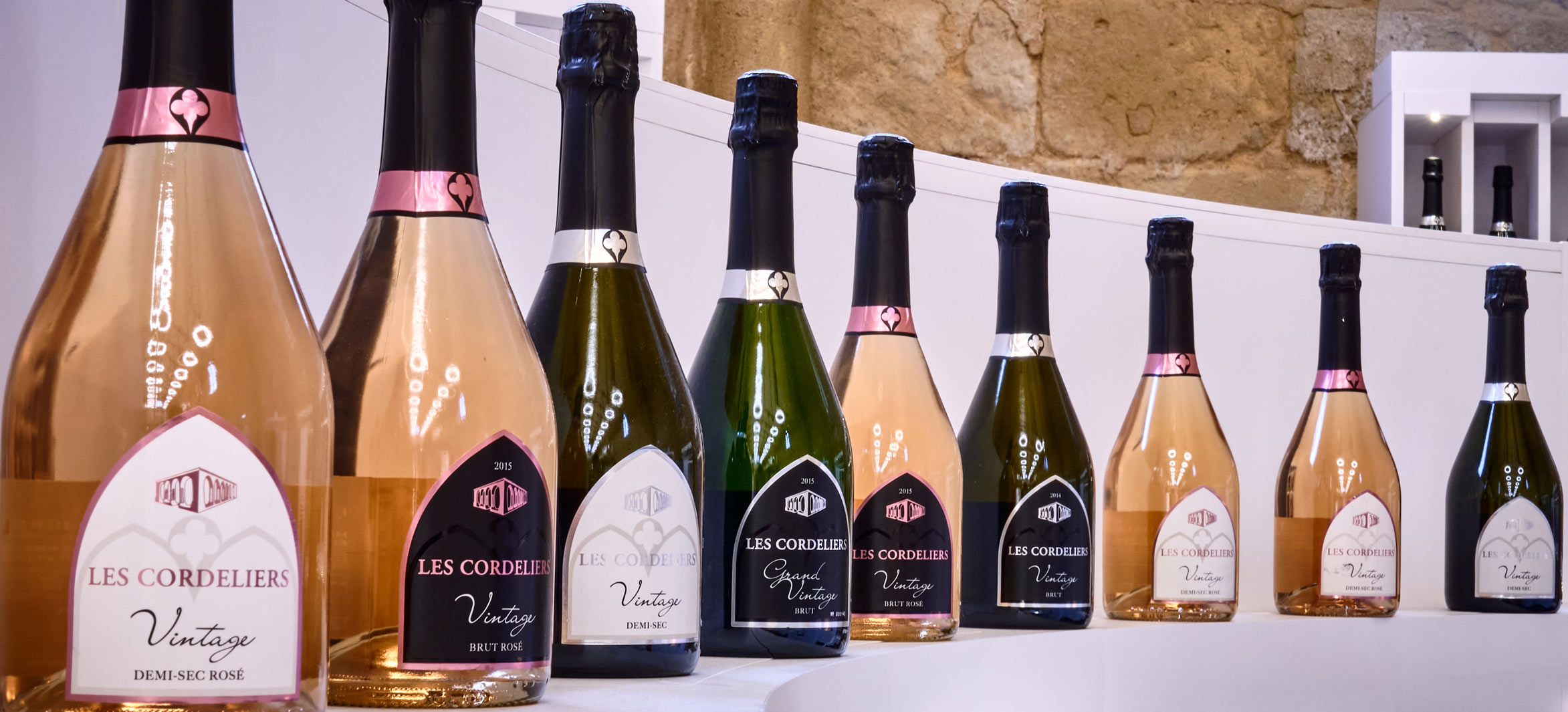 Medals and awards
The Cordeliers competes in many wine-making shows and competitions in which our wines very often receive awards. Here is a list of the various medals and awards received. You can also see the various events in which we have participated and the 'cuvée' in question.