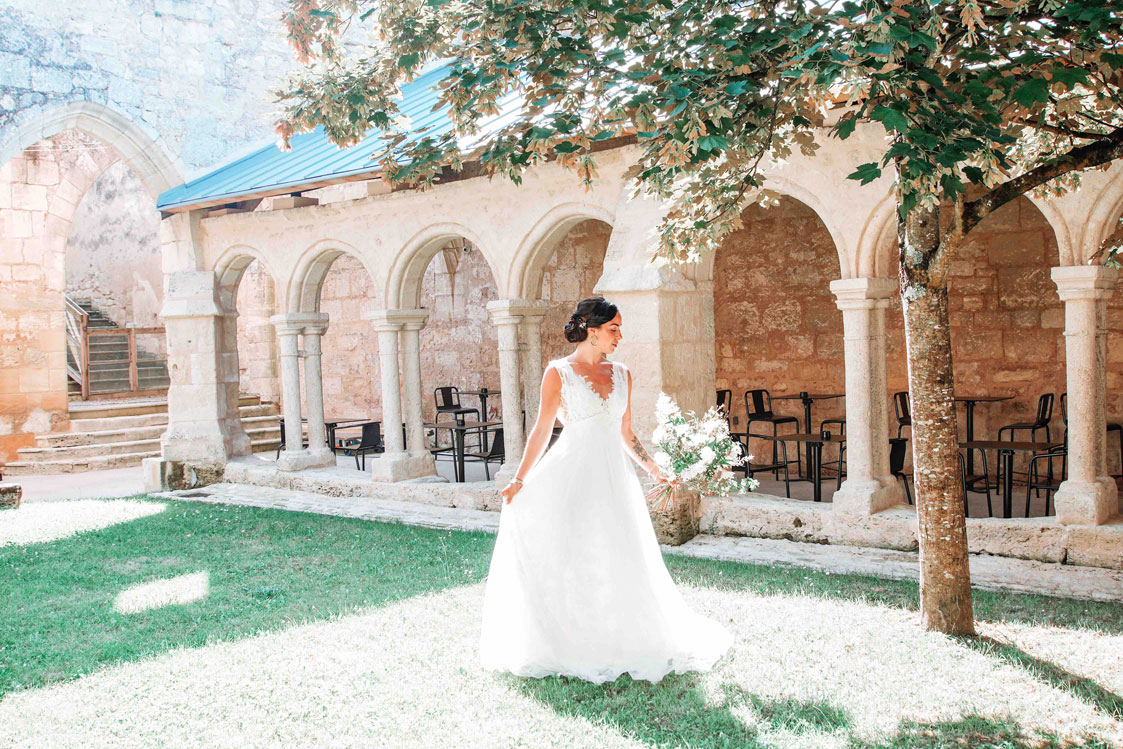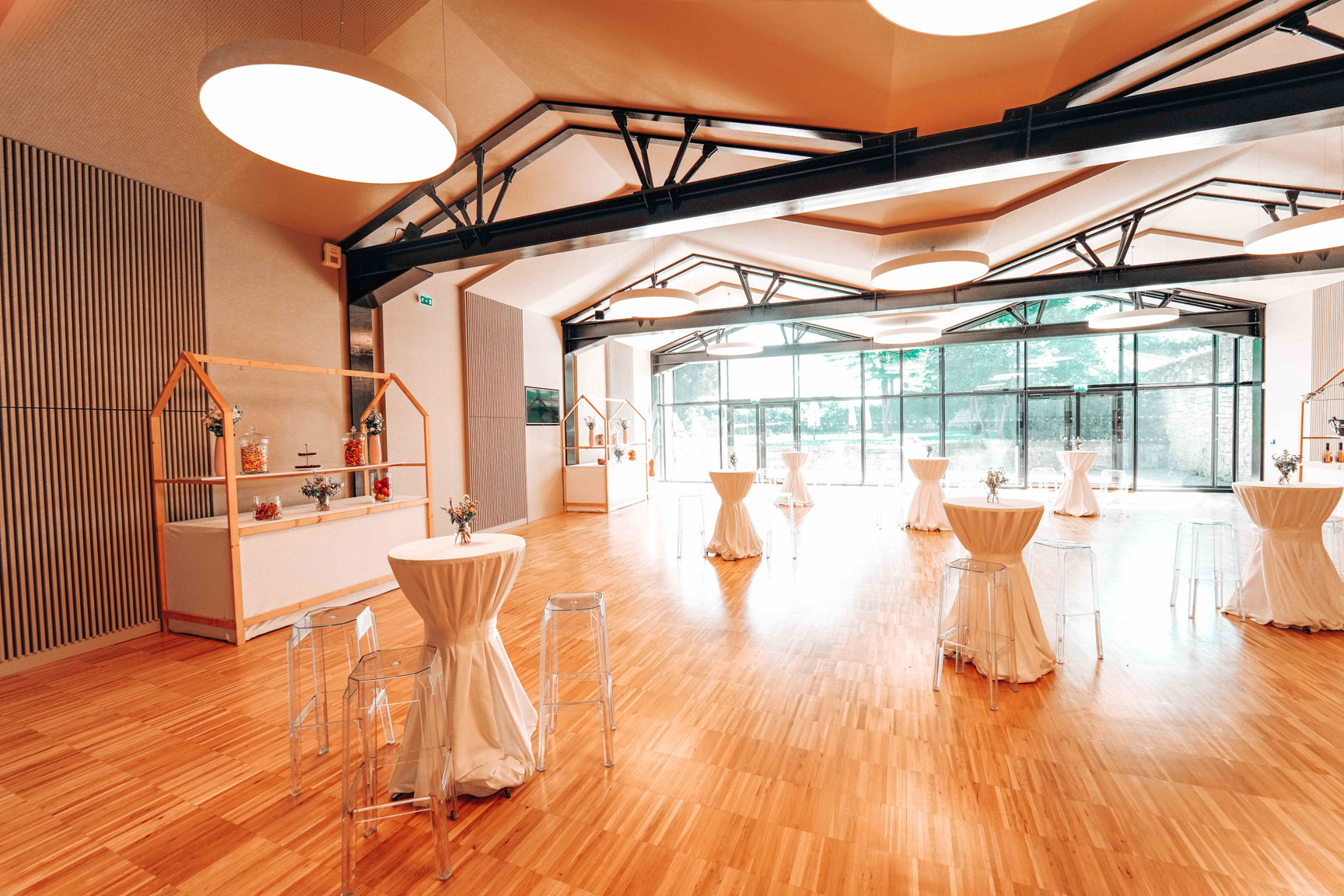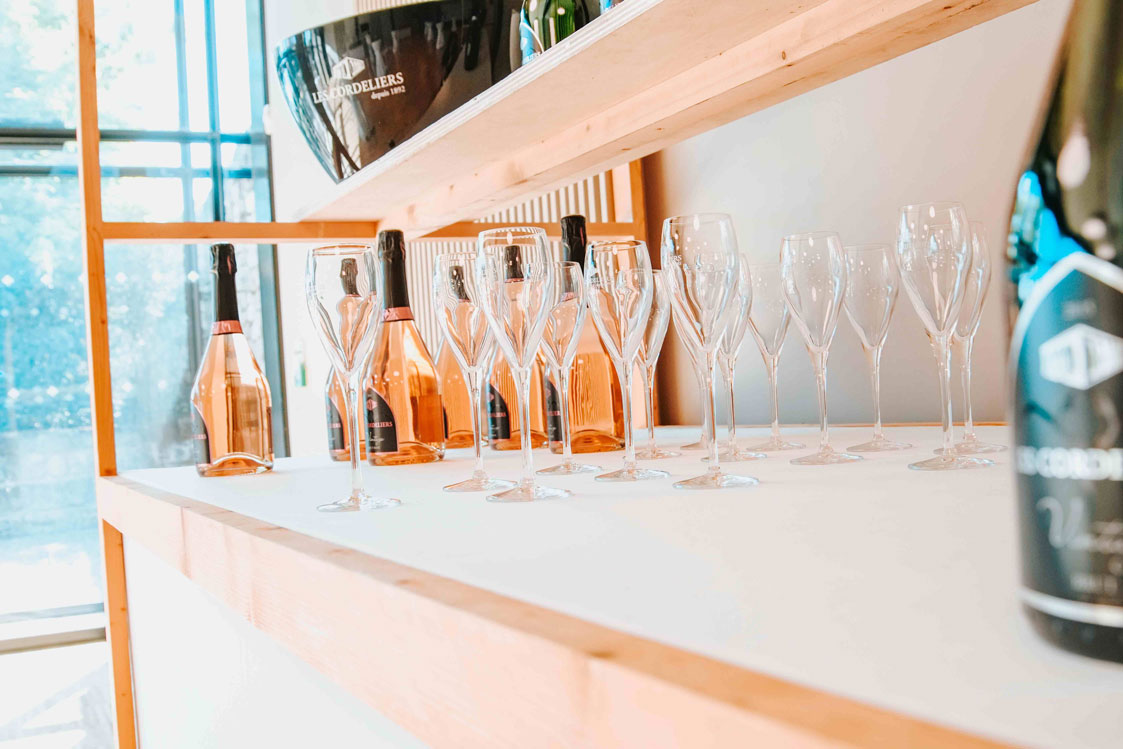 ---
The biggest day of your life in a dream setting
What could be more romantic for the couple and practical for their family and friends than getting married at the Cordeliers Cloister! Starting with the Saint-émilion citadel as the backdrop, you get all the benefits of our picturesque historic site with the cloisters that are a listed historic monument, and not forgetting the shaded pathways of our lush garden for guaranteed magnificent marriage photos. Getting married at the Cordeliers Cloisters also has all the benefits of our modern and contemporary design events room with everything your need for a successful marriage. In terms of facilities, we have everything you will need, the latest professional equipment for listening to the words of your loved ones or watching specially prepared videos on a giant screen with 4 repeater screens. And finally, the most essential, the catering room is where the wedding reception chef, head waiter and waiting staff will be able to do their magic.
Photos by Véronique Chesnel
---
Benefit from our Expertise
Thanks to our extensive experience in organising marriages
, our staff will be able to advise and assist you in the preparation of your project: original entertainment ideas, refined decorations, selection of service providers, contacts with local partners, etc. As well as welcoming your guests to the Cloister, our staff will be able to help you to make sure that your marriage is creative, exclusive and personal just like you, and they will be able to ensure that everything takes place under the best possible conditions. Our location near to Bordeaux, only a few minutes from the Saint-émilion and Libourne TGV railway stations and with rapid access from Bordeaux-Merignac airport will facilitate the arrival of your family from France or elsewhere.

Useful information : Contact our staff for advice, details or bookings by email: contact@lescordeliers.com or by tel: +33 5 57 24 42 13
---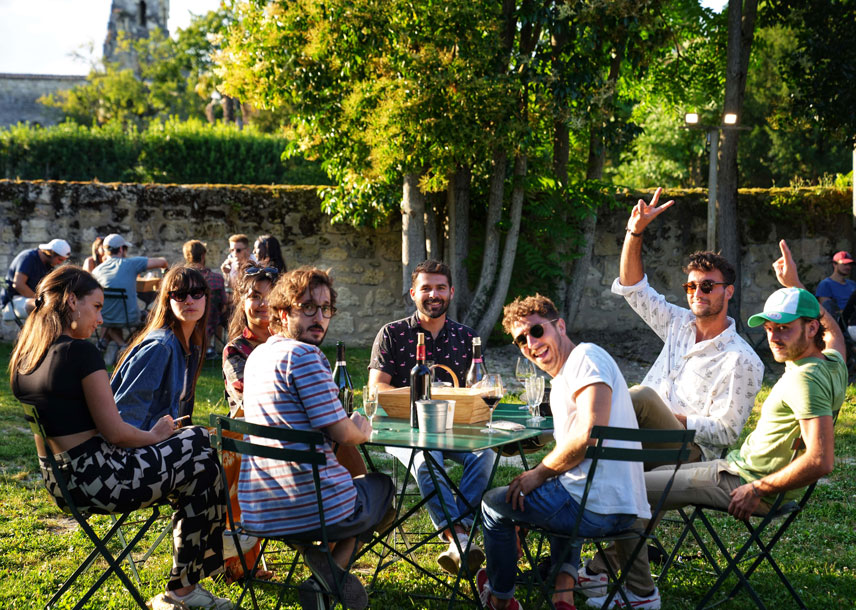 Celebrate under the best possible conditions !
The Cordeliers Cloister is ready for your family gatherings. Our interior reception areas are not just suited for marriages, they are also perfect for big family gatherings: engagement parties, baptisms, birthdays, family reunions, etc. Our site can also be used for retirement parties, or events organised by cultural, sporting or leisure associations. We also organise or contribute to numerous artistic, tourism events and celebrations throughout the year: fashion shows, short-films, concerts, games and wine-tasting associated entertainments.
Useful information : Contact our staff for advice, details or bookings by email: contact@lescordeliers.com or by tel : +33 5 57 24 42 13