---
THE BEST OF WHAT THE CORDELIERS CLOISTER AND OUR REGION HAVE TO OFFER
The 350 m² Cordeliers Cloister Boutique is a welcoming, vast and modern place where you can taste and purchase all of our sparkling wine vintages which are also available on-line. Here you will discover our wine cellar with a selection of vintages from the best vineyards of the Bordeaux region along with a selection of spirits and a range of wine associated accessories. The boutique also has a large selection of souvenir and gift ideas including a large range of high quality mostly local or French hand-made products: sweet and savoury produce, leather goods, table decorations, decorative objects, cosmetics and beauty products.
Our boutique proposes the full range of White, Rosé or Brut Cordeliers in bottles, gift sets of 3, cases of 6 that you can fill with your choice of bottles. On-site tasting. We also have a large selection of wines from Saint-émilion and Bordeaux as well as other smaller vine yards.Unusual or special wines along with others for laying down, many of them organic, they stand out for their organoleptic richness and will please even the most demanding connoisseur.Spirit lovers (spiced rum, whisky, gin, etc.) will also find what they need thanks to our range of craft spirits with subtle aromas that take you far from the beaten track.
Useful information:  From April 1, the shop will be open every day from 10:30 a.m. to 7:00 p.m.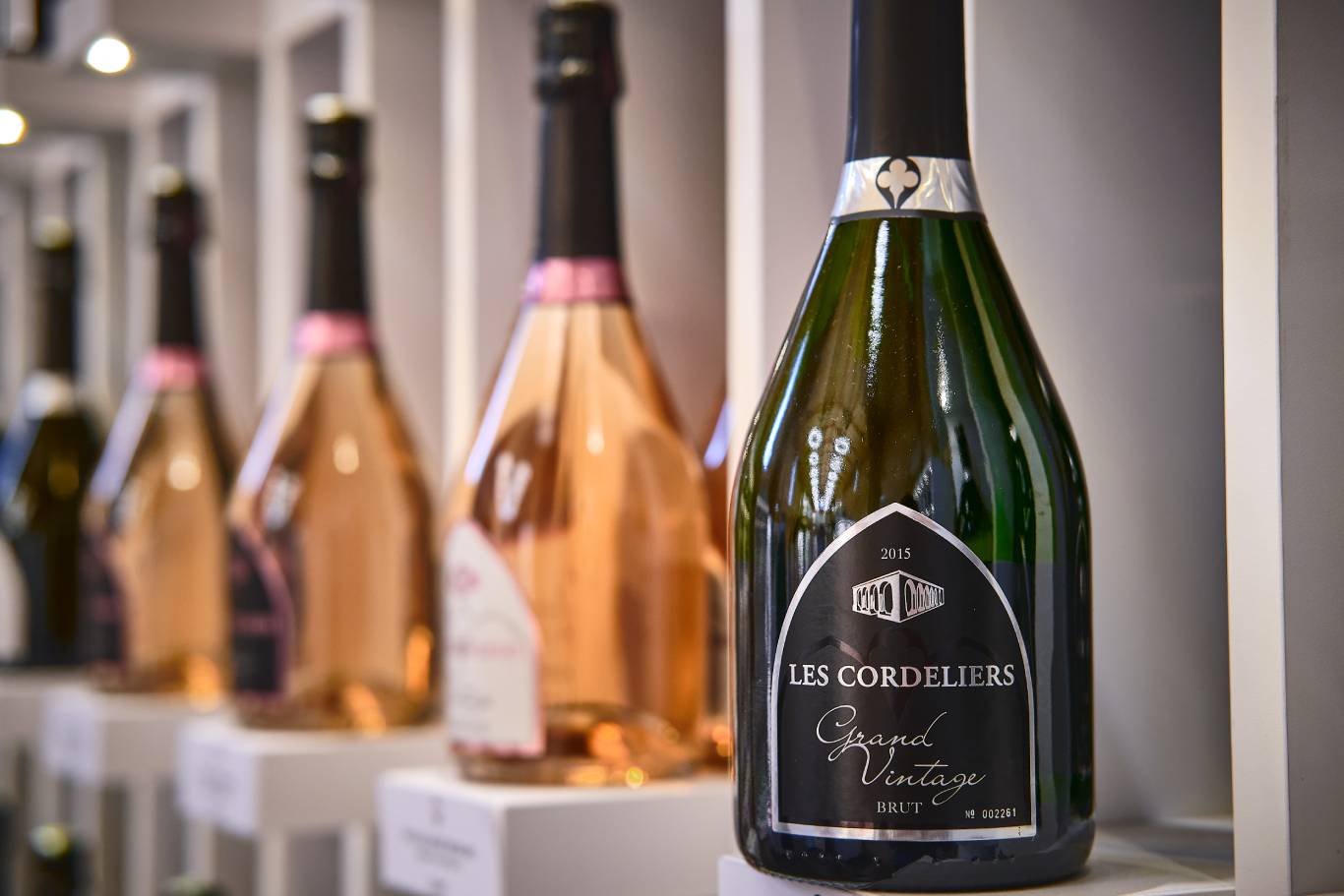 ---
ACCESSORIES,  FROM THE USEFUL TO THE PLEASANT
Our Boutique has a large range of wine and aperitif associated accessories : glasses, decanters, mats, wine tasting, drip-catchers, wine-aerator, cork-screws, stoppers, etc. including some in the form of the Cordeliers Cloisters. These accessories are great gift ideas to which you can add a large variety of table decoration associated objects : bread-baskets, salami knives, chopping boards, re-usable water-bottles, etc. You will find just the gift you are looking for. Everything you need to please your family and friends !
---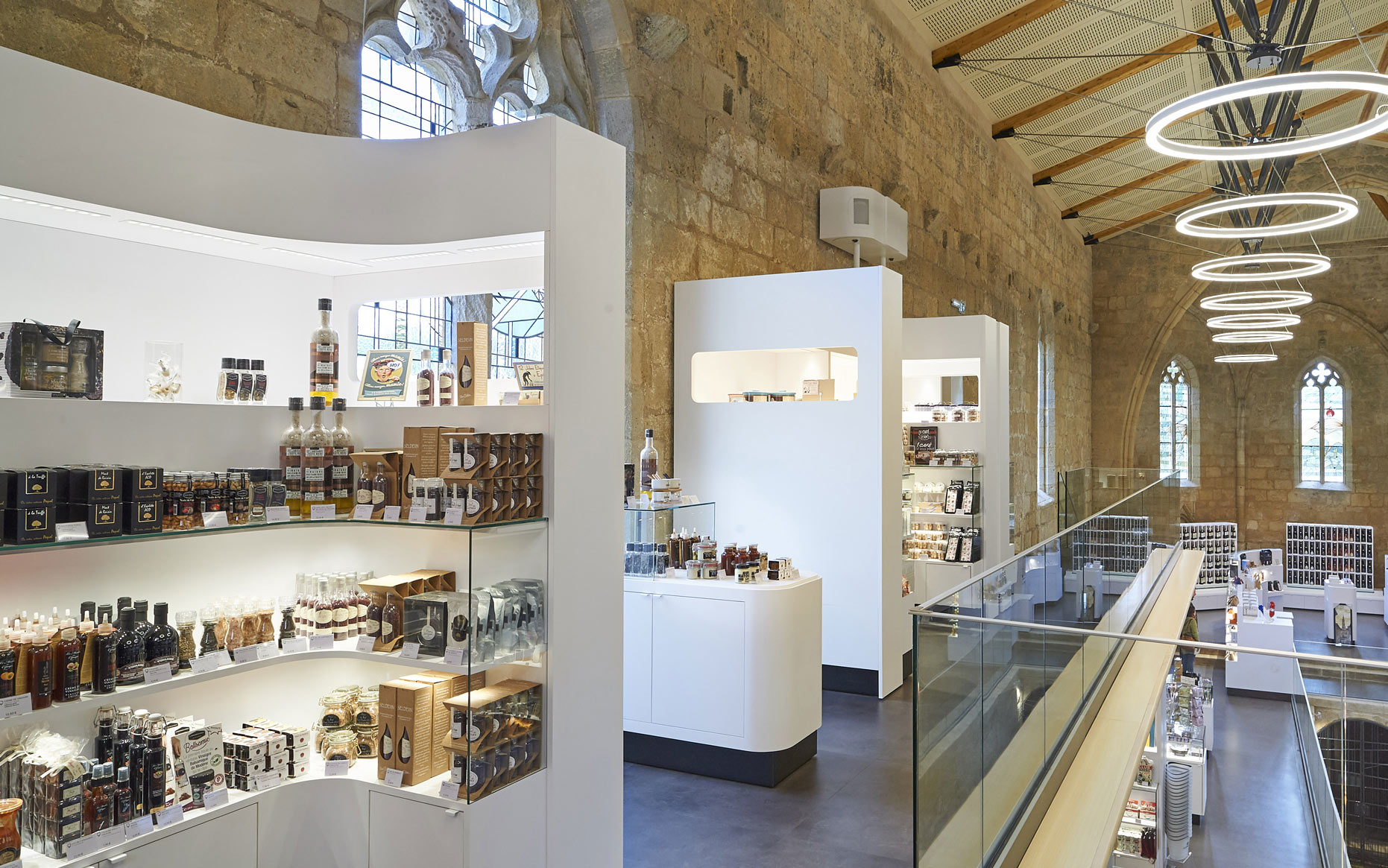 Gourmet ideas
Our boutique sells authentic Saint-émilion macaroons (as made by Nadia Fermigier). They were first made in 1620 by a religious community; the recipe has remained in the hands of an exclusive number of families, handed down from generation to generation and kept secret. We also have the famous Bordeaux 'croquant', and a selection of refined savoury produce: foie gras, local pâtés, truffle-related products, cèpes, wine salts...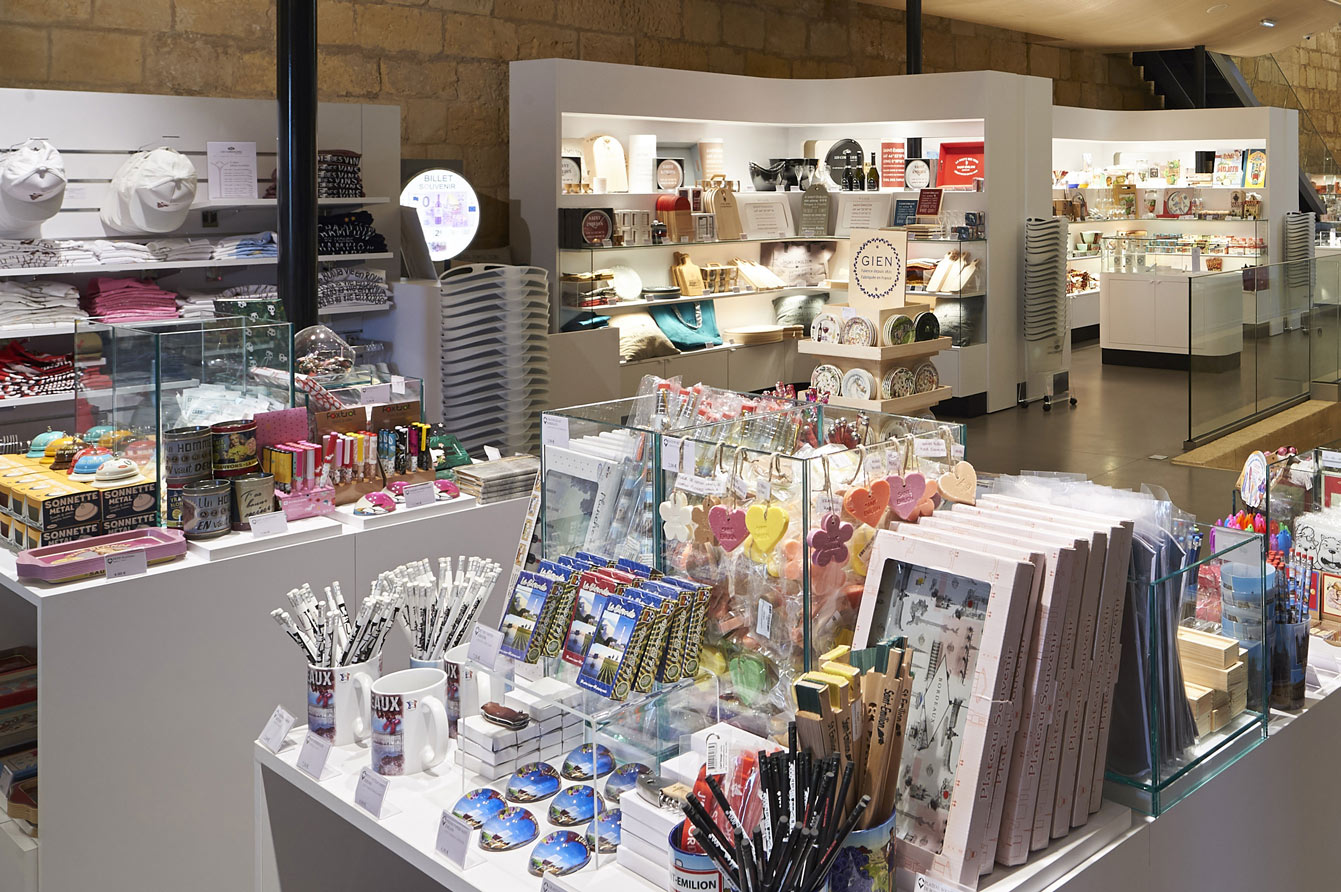 And to finish in style
And then there is well-being, our boutique proposes a range of quality cosmetic products : soaps, interior perfumes, napkins, toiletry bags, pouches, etc. Our staff have discovered a whole range of different authentic unique, vintage or high fashion accessories: hand-bags, hats, scarves, top bag, bracelets, jewellery, card holders, etc.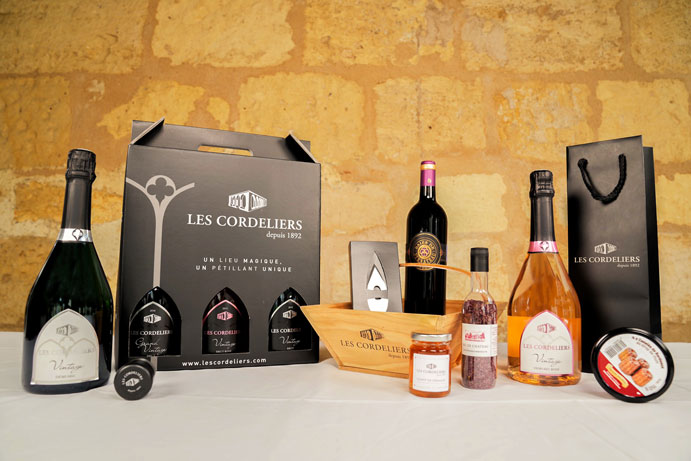 The pleasure of giving
Our boutique invites you to discover a plethora of carefully selected and original souvenir, decoration and game objects : magnets, key-rings, pens, post-cards, posters, tee-shirts and sweat-shirts, mugs, grape harvest baskets, aprons, tea-towels, decorative lamps, etc. And there's a special kids gift area with wooden toys, soft toys, music boxes, night-lights, etc.
Alcohol abuse is dangerous to your health-Consume with moderation The sale of alcoholic beverages to under 18s is strictly forbidden.