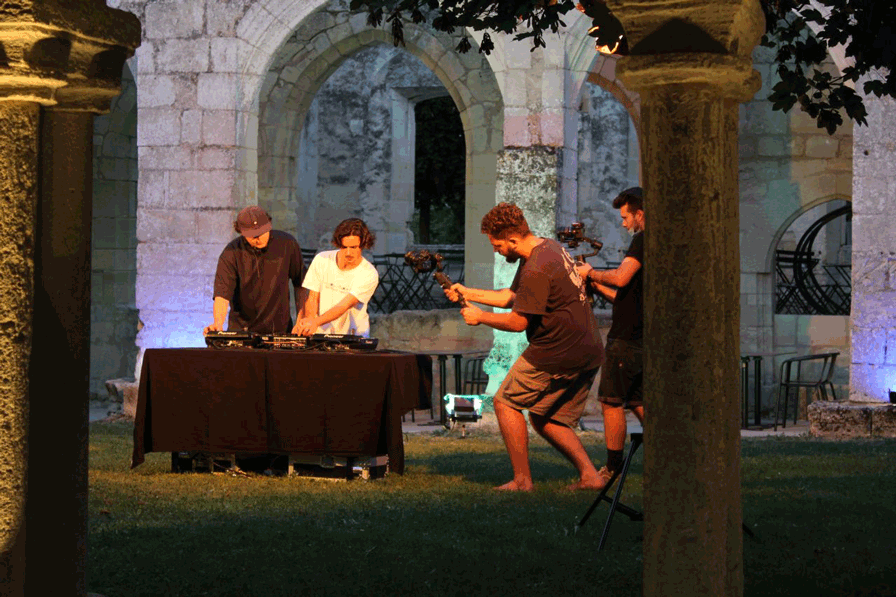 A musical ambience whilst enjoying a drink in the magical setting of the Cordeliers Cloister !
The Cordeliers Cloister regularly organises friendly and relaxed concert evenings.  Come and enjoy a drink and an eclectic ever-changing musical program ranging from DJs playing electronic music to live soul groups from all over.   Our historic site is reputed for its white stone architecture and is perfectly suited for live concerts and the late night ambience of DJ sets. Ideal for an afterwork get together between colleagues after a hard day at the office, a romantic musical aperitif or a nice evening among friends in the company of a bottle of Cordeliers.

We would like to take this opportunity to reveal our new partnership with our resident DJ Gérald Henderson whom we will meet again from June 2021 and throughout the summer season, on the decks, in the heart of the Cloitre des Cordeliers. Make it a date ! Our evenings planned every evening from 7 p.m. to 11 p.m.!
Discover our program and upcoming musical events !
Available soon...